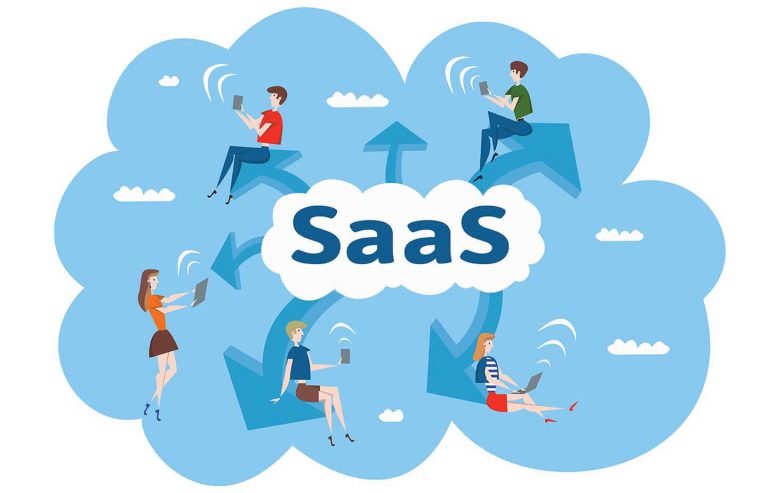 Traditionally, companies have always purchased or developed their own software, run it on enterprise infrastructure and done the necessary tasks for its maintenance and upgrades. SaaS (Software as a Service implementation), on other hand, is a system model where companies need not buy and install expensive packages (enterprise applications) but can access and use remotely hosted software over the network. Therefore, companies no longer need to "buy" a software application; they only rent to 'use' it.
Customer Umbrella provides a top-quality SaaS development services to clients around the globe at the most cost-effective prices. The advantages that SaaS development has to offer has compelled many independent software vendors (ISVs) to switch to software as a service (SaaS) model especially in the field of video conferencing, content management, human resource management, sales management, customer relationship management, accounting and email.
SaaS Application Development Services
Although SaaS applications have found mainstream-use among enterprises today, SaaS application development is not an easy task. It requires a strong understanding and knowledge of configurability, partitioning, multi-tenancy, security, etc. All of this ensures that a good application can be built which can then be used to serve different types of customers needs from different industry verticals. Some of the SaaS development services we offer include –
SaaS Solution Development
Our team of software developers is trained to provide you with the best SaaS solution development services. We can help you transform your packaged software solutions into web-based ones with similar features and capabilities, while ensuring seamless integration and deployment on your clients' systems. We utilize a mix of several commercial and open-source technologies to build an unique solution for you, while customizing it as per your requirements.
SaaS Hosting
Since SaaS applications are hosted on the cloud, you would need a managed hosting provider who can run your application efficiently with high uptime. We have the required expertise and state-of-the-art infrastructure to help you build and deploy a completely customized SaaS solution to a hosting service of your own choice.
SaaS Solution Upgrade
Our team can also provide updates to an already existing SaaS solution. The developers can update your existing solution to a newer version with better features and security measures. If required, we can also rebuild the entire application according to your needs.
SaaS Solution Management
If you already have a SaaS solution deployed but you need someone to manage it, we can step up as well. We understand that extensive SaaS integration is heavily reliant on legacy support, and each configuration, code, and deployment script need to be checked extensively. Our team at Customer Umbrella can assist you with maintaining, managing, updating and resolving issues of your existing SaaS solution to ensure seamless work process.
Advantages of the SaaS Model


SaaS has gained great popularity in the software industry for the past 10 years and has been adopted by many big and small companies across the globe. The main reason behind the huge popularity of SaaS applications are the array of advantages that the SaaS model has to offer. Here are some of the main SaaS advantages:
When using a SaaS application, users don't need to download the software or apply patches and upgrades as all these tasks are handled by the SaaS service provider
SaaS is extremely suitable for global organizations who need to access the application from multiple locations worldwide
SaaS packages tend to be low cost for the end-user as they pay based on their need
Easy to manage role-based customization features are always available
SaaS leads to reduced support costs for the software vendors as they don't have to build the software to support multiple platforms and operating systems
With the help of SaaS, software vendors can reach even smaller markets and companies who cannot afford to buy the actual software