E-commerce Customer Support Outsource
Welcome to our E-commerce Customer Support Outsource Services
Are you an e-commerce business owner looking to enhance your customer support while focusing on core operations? Look no further! At Customer Umbrella, we specialize in providing top-notch e-commerce customer support outsourcing solutions tailored specifically for e-commerce businesses.
Why Outsource Your Customer Support?
Running an e-commerce business can be demanding, and providing exceptional customer support is crucial for building trust, increasing customer satisfaction, and driving repeat business. However, managing customer inquiries, order tracking, returns, and general support can be time-consuming and divert your attention from strategic growth initiatives.
That's where we come in! Our dedicated e-commerce customer support outsource team of skilled professionals is well-versed in the nuances of the e-commerce industry. We understand the importance of prompt and accurate responses to customer queries, ensuring a seamless shopping experience and fostering customer loyalty.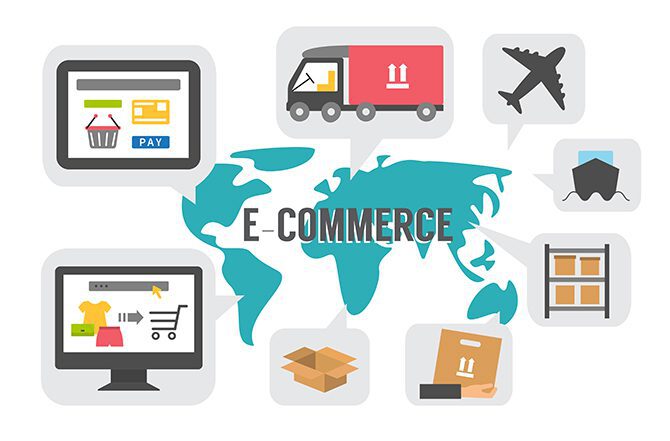 Here are only few of the benefits of Outsourcing your e-commerce customer support:
Expertise: With years of experience in the e-commerce sector, we possess a deep understanding of customer support best practices. Our team is equipped to handle a wide range of customer concerns, from product inquiries to technical issues.
Cost-Effective Solution: Outsourcing your customer support allows you to avoid the expenses associated with hiring, training, managing and buying equipment for an in-house team. Our flexible pricing options ensure you receive exceptional service without breaking the bank.
Scalability: As your e-commerce business grows, so will your customer support needs. Our scalable solutions adapt to your requirements, whether you're a small startup or a thriving enterprise, guaranteeing uninterrupted support as you expand.
24/7 Availability: We recognize the global nature of e-commerce and the importance of round-the-clock support. Our team operates 24/7, ensuring that your customers receive timely assistance, regardless of their time zone.
Ready to take your e-commerce customer support to the next level? Contact us today to discuss your specific requirements and find out how our outsourcing solutions can benefit your business. Our friendly team is here to answer your questions, provide detailed information, and help you get started on the path to exceptional customer service.