Outsourced Live Chat Support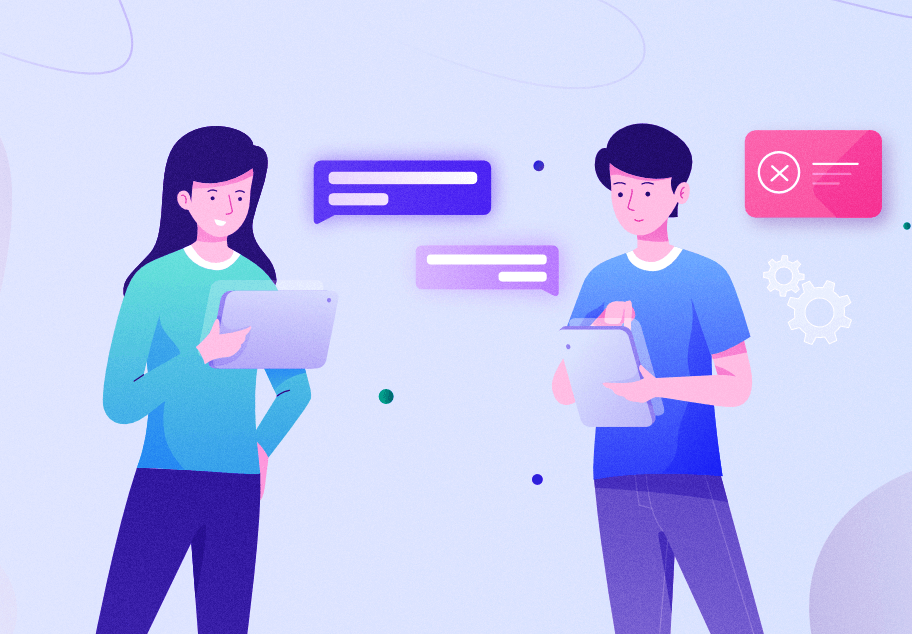 Benefits of Outsourcing Live Chat Support
When asked about their preferences for support channels, often the customers say that they prefer Live Chat Support over social media, email, and even phone call support. Why? Live Chat support is fast, efficient and convenient for the newer generation. We provide Live Chat resources world-wide 24/7 – any language, anywhere!
But the benefits of Outsourced Live Chat Support strech far beyond just giving your customers a faster and more convenient way to get in touch with your customers. In addition to improving the client eperience, Live Chat can boost agent productivity, help you get to know your customer better, and inform you about important product decisions and client behavior.
More than 60% of customers prefer to reach businesses via Live Chat than other methods. If you can't keep up with all the chats, why not Outsource it?
With the Internet space becoming more important with each passing year, live chat support outsource services have begun to replace more traditional forms of customer service. Many consumers still prefer contacting companies by phone or in person, but among Millennials and younger generations particularly, the Internet is the preferred method of communication.
benefits OF hiring OUTSOURCED live chat Support TEAms.


Effective Customer Resolution
For any business, one of the main concerns with customer service is being able to effectively handle customer complaints and queries. A high volume of calls can lead to clogged phone lines and long wait times. Not only can this cause a business to lose customers, but it's not efficient or cost-effective. By diverting some customers onto the live chat suppor teams, you can more efficiently resolve complaints and questions, providing all-around better customer service.
More Convenient for Customers
Many types of questions or complaints aren't suited to the phone. For detailed or highly specific questions and concerns in particularly, live chat services are more effective. In many different industries like Gaming and Technoligy, sometimes it's easier to upload screenshot image explaining your issue. Customers can instantly start a conversation whenever they like and can continue it on their own time.
Increased Conversions
By integrating live chat services with an online e-commerce web page or for instance in your gaming company website, you can easily increase conversion and turn Internet users into paying customers. Outsourced Live chat services give people an easy-and-quick option to inquire about your services or products and resolve any concerns preventing them from making a purchase. About 70% of all purchasing decisions are made at the point of sale, so live chats can greatly increase a business's revenue.
Faster and More Responsive
More prompt and efficient responses are one of the biggest live chat advantages. Live chat is more efficient than other forms of communication, allowing customer support agents to quickly and easily respond in real time to customers' or client base concerns. With outsourced live chat support, there are fewer queues/shorter waiting times for the customer, and call center agents can handle a higher volume of customers at the same time than over the phone.
Develop Strong Customer Relationships
By fostering relationships with their customers, businesses can increase customer loyalty and grow their customers base. The business use of live chat can help with improving customer relationships. Customers develop connections to companies that are accessible, provide good service, and do not take their business for granted. Outsourced Live chat helps with all of these points.
Outsource Live Chat to us