Today, we are going to discuss what makes Bulgaria one of the most popular destinations for BPO.
Why you should research Bulgaria for your business Outsource Customer Support. Outsourcing to Bulgaria.
You will find this article highly valuable if you are:
A person who is looking for a job in the BPO scene.
A business that is wondering where to outsource its customer service or sales department.
An organization that is interested in finding new talent abroad.
Business process outsourcing (BPO) can be extremely challenging because a company has to find a country with:
Excellent political climate.
Good economic stability.
Well-educated citizens. 
Discovering a country that matches only one of these characteristics is hard enough but finding a country that has the right combination of the three is a miracle. Some countries in Eastern Europe offer these characteristics and are popular destinations for BPO, and one of, if not the, best is Bulgaria.
Bulgaria is part of the EU and has quickly become one of the hottest destinations for BPO in the world. Next to that, Bulgaria was officially recognized as the Offshoring Destination of 2015, having won the Global Sourcing Association award.
Here are 5 more reasons why Bulgaria is a number 1 destination for Outsourcing:
Bulgaria Has the Perfect Location for BPO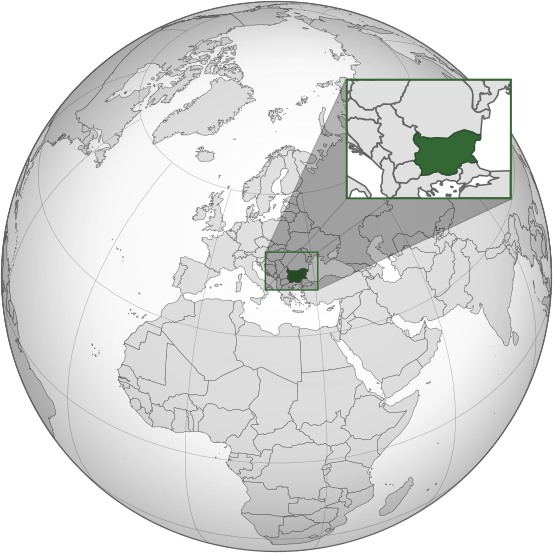 Bulgaria has a very strategic geographic position. It's a bridge between Europe and Asia which is great because it combines the work ethic of the West with the passion of the East.
Bulgaria is in a similar time zone to the rest of the European countries, which makes the communication between different teams smooth. It also makes communication within the company a lot easier.
Another great thing about Bulgaria is the closeness to other major European cities. You can travel by plane from Sofia (Bulgaria's capital) to every other capital in the EU within two to three hours. That makes the team and business meetings extremely easy to navigate. We at Customer Umbrella provide exceptional customer support outsourcing solutions for all sizes of businesses – check what people say about us at Clutch.co. We specialize in Gaming Outsourcing to Bulgariacustomer support.
The BPO industry is developing rapidly.
The business development in Bulgaria is quite astonishing. The BPO sector has grown so much in recent years and shows no signs of stopping. At first, Bulgaria was just another location for simple outsourcing services like call centers. However, in the last few years, the country offers tons of more complex functions like ITO and BPO.
Between 2008-2015, the entire sector grew 25% each year. According to BOA, the sourcing industry in Bulgaria will employ up to 80 000 people in 2022. Nowadays, you can outsource processes like marketing, analytics, HR, and sales in Bulgaria. The country is in the process of growing its local structure outside of Sofia and more into smaller cities such as Plovdiv, Varna and Stara Zagora.
Highly Educated Workforce Ideal for BPO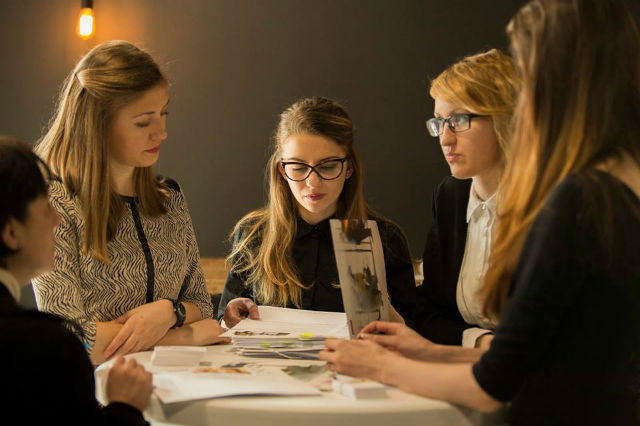 Bulgarian companies have years of experience managing big projects for multinational corporations. They offer high-quality work, competitively low prices but also innovation in every outsourced process.
Also, Bulgaria has one of the best performing students in the EU. The quality of education, especially in the field of sciences and mathematics, is quite high. Bulgaria offers a big pool of bilingual, hard-working employees that provide quality in any contact center.
The oldest education institution in Bulgaria, Sofia University will launch the "Outsourcing Project and Companies" master program that will focus on developing skills both for outsourcing and offshoring. This shows the commitment of the country towards the BPO sector.
Now, graduates will have an opportunity to move their careers towards outsourcing and become even better professionals. Businesses will benefit from this because they will have access to well-trained students who are excited to be a part of the BPO industry. They will also be able to train their employees more easily.
Another reason why working in a contact center is such an attractive opportunity for young people is because it ensures great life standard in Bulgaria. The monthly salary for both locals and ex-pats in the BPO industry is higher than the average in the country.
The Biggest Companies in the World Trust Bulgaria for BPO
Some of the biggest companies in the world have chosen Bulgaria as their outsource destination.
Here are 5 of them:
Hewlett Packard One of the largest IT companies in the market has been in Bulgaria for more than 30 years. They employ more than 3500 professionals making them one of the biggest employers in the region.
Coca-Cola The Coca-Cola Company operates in Bulgaria since 1992. It has established itself in the Bulgarian marketplace by investing 500 million BGN. Most of the administration of the company operates from their office in Sofia.
IBM The largest information technology company in the world employs more than 530 professionals in Bulgaria. Their facilities keep growing every year.
Process Flows In over 5 years, Process Flows has opened three offices employing more than 120 people in Sofia. The company grows every year and keeps developing a strong presence in the market. They work with seasoned professionals in complex fields such as sales, marketing, data processing, information technology, and web development.
The UK Ministry of Health decided to outsource the HARP project to a BGO Software company which is high praise. It shows that even the UK ministry of health regards Bulgaria as a top IT destination.
BPO in Bulgaria is Cost Effective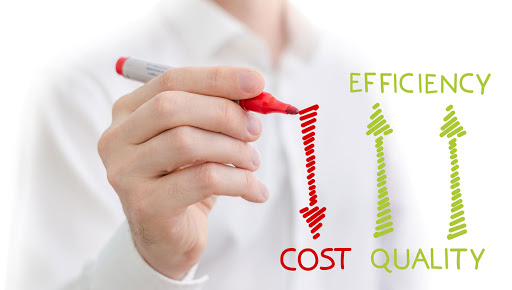 One of the biggest reasons why companies don't like to outsource their work is the high labor cost. Operating in Eastern Europe, specifically in Bulgaria, can save a company between 40-50% of its outsourcing costs. Bulgaria has the most competitive offerings within the EU, which makes it an extremely attractive destination for BPO.
For now, India remains the leading outsourcing destination if we look at it globally, but it lacks the quality workforce, Western attitude, strategic location, and stable education that Bulgaria has. The combination of affordable outsourcing and offshoring solutions with language skills and a well-educated talent pool, makes Bulgaria, one of the most dynamically developing countries in the IT sector, and perfect for outsourcing your customer contact activities.
Conclusion
To summarize, here are the 5 reasons why Bulgaria is an excellent place to do BPO:
The location.
The BPO industry is growing extremely fast.
Well-educated workforce.
The country is trusted by some of the biggest companies in the world.
It's cheap to do BPO in Bulgaria.
If you have a business and you want to outsource customer-service operations to Bulgaria, you are in the right place.